Welcome to Lloyds Hearing Aids' online catalog.


From here you can:

View our entire catalog online
Order products directly from our online catalog
Download & Print any page of our catalog
Download & Print our entire catalog
To use our online catalog please visit the page(s) that you are interested in by clicking on the links on the right hand side of your screen.

If you still would like a printed version of our online catalog shipped to you, please click here.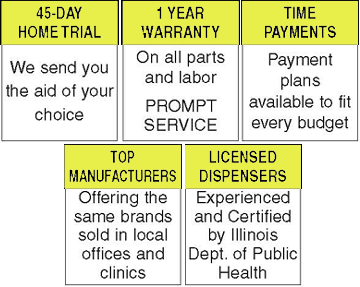 Types of Instruments


Digital vs. Analog Technology


Ultimate Digital Technology


Advanced Digital Technology


Economical Digital Technology


Conventional Custom Analog Instruments



Body Aids